Halloween is coming, so we tested the online Halloween Fortune slot with 1000 spins. In this review you can read everything about this slot machine from game maker Playtech.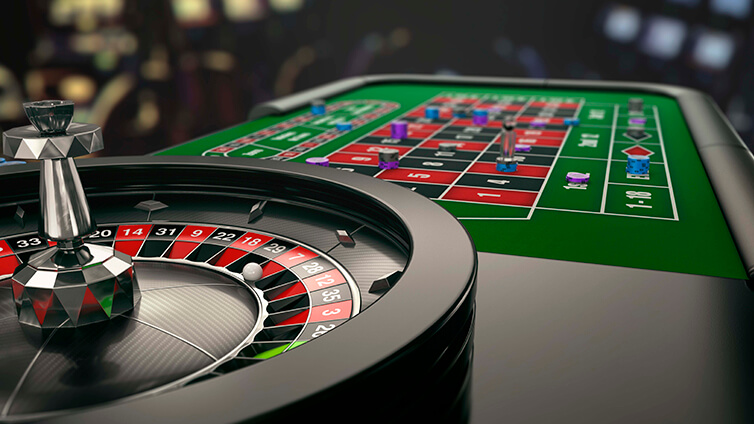 Witches on broomsticks, sinister skulls, black cats and of course a hollowed-out pumpkin: the symbols of Halloween Fortune are perfect for a spooky autumn night. Just like the ominous horror soundtrack.
Halloween Fortune Slot Game Features
Halloween Fortune has 20 paylines that you can play from 1 cent per payline.
In addition to the normal symbols, there is a scatter symbol in the shape of a moon shining through the trees (what do we know that from again?). If you get three or more anywhere in the picture, you immediately win a prize.
A bonus symbol can appear on reel 1 and reel 5: a cooking pot with the word Bonus on it. If you have one on both reel 1 and reel 5, the Halloween Fortune feature will start , which consists of a number of free spins and a multiplier.
First you choose one of the three witches. You will then be shown how many free spins you will receive. The number varies from 4 to 20 free spins.
Then choose one of 6 potions. Behind every drink is a multiplier, between 2x and 10x. In the best case scenario, you get 20 free spins with a multiplier x10. Not bad!.
Within the feature, the cooking pots can reappear on the first and last reel. You will then receive a number of free spins.
The 1000 Spins in Halloween Fortune
We played 1000 spins on Halloween Fortune with a bet of 20 cents per spin. In total, we bet $200.
Halloween Fortune gives a lot of prizes. Spins in which you win nothing at all are rare.
Unfortunately, those prices are almost all very low. The highest win in one spin in the base game was $5.50, so less than 28x the stake. That doesn't make us hot or cold.
The feature also takes a long time to come. We only got it five times. On average, the free spins yielded $2.37. So to say that the wait was worth it…
After 1000 spins, the counter was $29.65 in the min.
The Results from The Game
After that, we got some results that are important for you to know.
Total result after 1000 spins at $ 0.20: $ 29.65 loss
Five biggest wins in one spin: $5.50 / $5.20 / $4.15 / $3.30 / $3.20
How often the feature: 5 times, average win $ 2.37
On average you get the feature once every 200 spins
Playtech does not disclose payout percentage (RTP)
In conclusion, the Halloween Fortune slot is not a spectacular game. In the base game you get a lot of prizes, but they are very low.
In theory you can win very big with the feature, if you get 20 free spins with a multiplier of 10x, but in practice the end result is usually quite meager. In addition, the feature falls short.
However, apart from the Halloween theme, there is another reason to play Halloween Fortune: it is a very suitable slot to clear your bonus .
There are few outliers upwards, but also almost no outliers downwards – this slot machine eats your play money very slowly. If you still have to wager a decent amount to meet the playthrough of a bonus, and you don't want to risk losing everything, then the Halloween Fortune slot is a good choice.
If you are curious about other games, you can try situs judi qq for the best chance of winning.